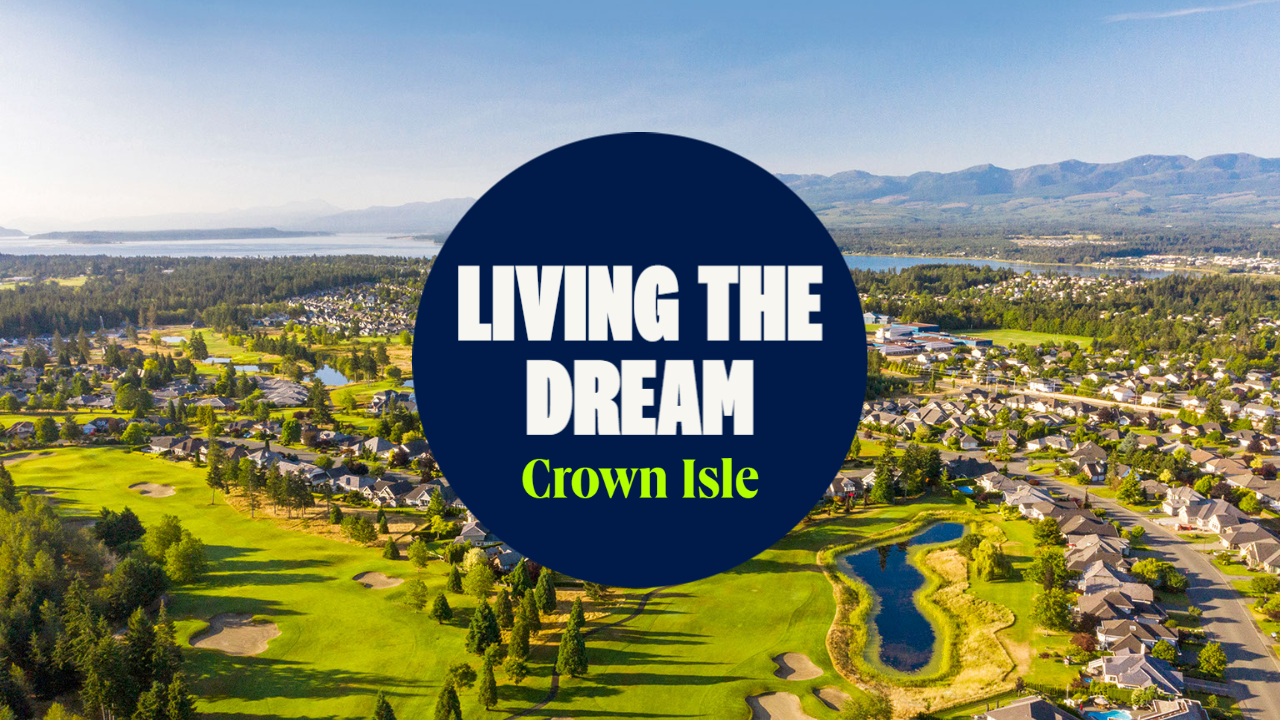 Living the Dream: Crown Isle Video Tour
Are you tired of the hustle and bustle of city life? Are you looking for a change of pace and a more relaxed lifestyle? Then island living might be just what you need.
With the Crown Isle Grand Prize home package from BC Children's Hospital Choices Lottery, you and your family will have the chance to experience laid back resort living at its finest.
Built around an 18-hole golf course, this Grand Prize home is located within Crown Isle Resort and Golf Community in beautiful Courtenay, Vancouver Island.
"If you think living the resort lifestyle all year round is pretty cool, then Crown Isle is for you," says Erin Cebula, BC Children's Hospital Foundation Lottery spokesperson.
"Away from noisy crowns and traffic congestion, a laid-back island lifestyle is something many of us dream about."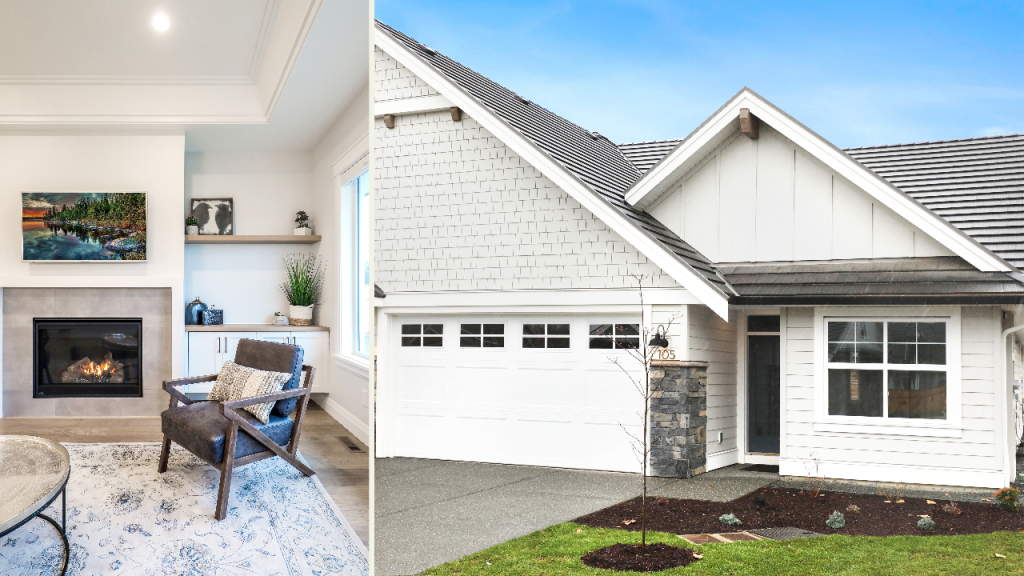 With over 1800 sq. ft. of living space, 3 bedrooms, 2.5 bathrooms, and a two-car garage, this Grand Prize home is the epitome of comfort and modern design.
This spacious home features beautifully engineered oak hardwood floors throughout the main living areas, a gourmet kitchen with quartz counters, and a great room with ten-foot-high ceilings, elegant crown molding, and a cozy natural gas fireplace.
The primary bedroom and ensuite are equally luxurious, with heated floors, a curbless tile shower, double vanity, and a freestanding tub—perfect for a relaxing soak after a long day of outdoor adventures.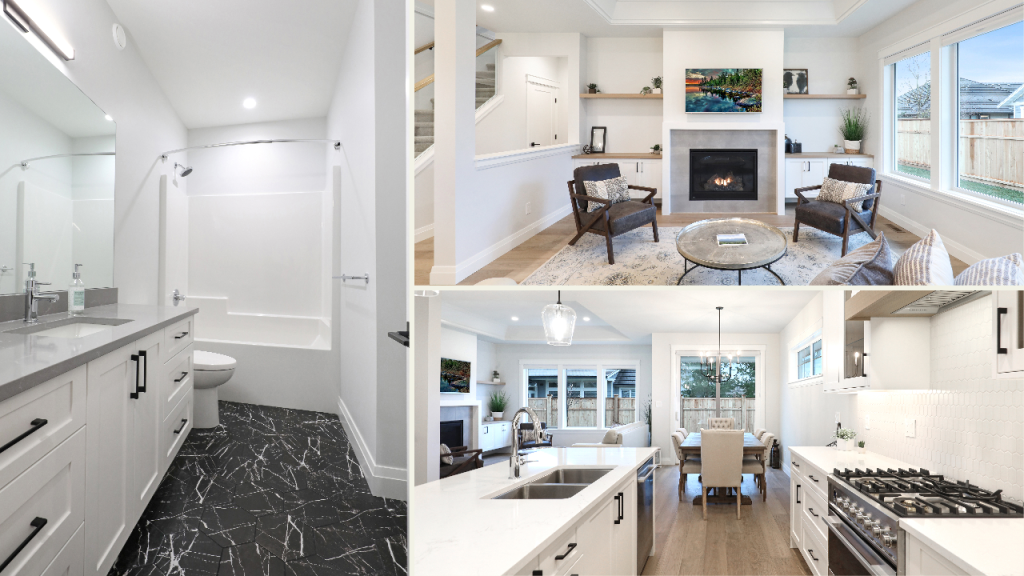 The outdoor patio features a covered area, an ideal space for hosting summer barbecues and enjoying the beautiful Island scenery. And with its convenient mid-Island location in the new Silverstone Estates, you'll have everything you need right at your fingertips.
Whether you're looking to go fishing, golfing, skiing, hiking, or simply relax, Crown Isle has it all. Experience the best of island living with this $2.6 million Grand Prize package, complete with a $50,000 furniture package, a 2023 Tesla Model S Long Range, gas and groceries for a year, a $5,000 Crown Isle Pro Shop credit, and $1,350,000 cash!
But, that's not the only Vancouver Island home up for grabs...
One of this year's most show-stopping Grand Prize packages features a two-bedroom, 1,005 sq. ft. ocean-view home at SookePoint – with everyday Pacific Ocean experiences and it's fully furnished! This home comes in a Grand Prize package worth over $2.6 million (including a Tesla, Catalina sport sailboat, $60,000 in travel, gas & groceries for a year, and $900,000 cash) and it's one of nine choices for this year's biggest winner.
So why wait? Get your Choices Lottery tickets now for a chance to win one of these incredible homes and live the resort island lifestyle you've always dreamed of!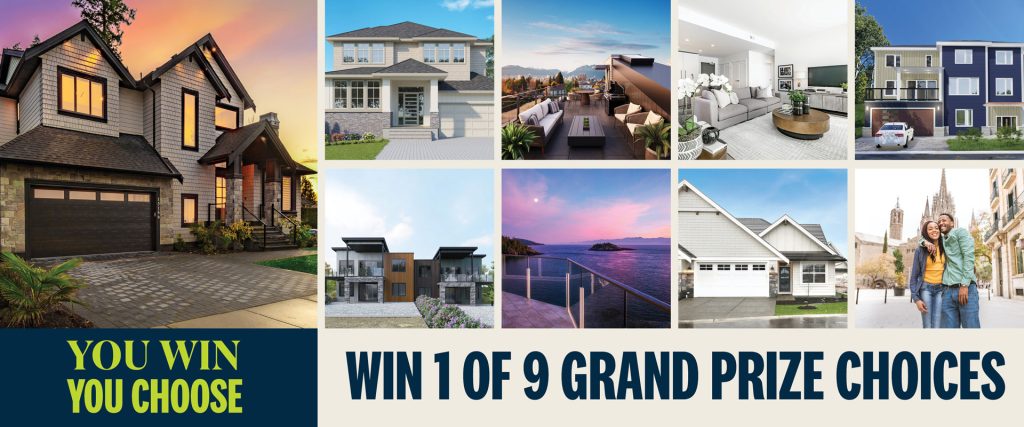 Get your Choices Lottery tickets today to win one of eight multi-million dollar home packages or $2,300,000 cash, while also supporting BC Children's Hospital Foundation.
There are Grand Prize homes located in Sooke, Langley, Vancouver, and the Okanagan (Kelowna or Vernon). Or, win and choose $2.3 million tax-free cash!