2018 Mazda CX-3 GS AWD with Luxury Package
OR Choose 22 Day Italy Extravaganza with $3,000 Cash
OR Choose $26,000 Cash
Draw Date: Friday, September 21, 2018
---
Ultimate Sports Package – Canucks Penthouse Executive L500 Legends Suite for 16 with Monaco Grand Prix Package for 2 PLUS $6,000 Cash or Masters Golf Package for 2 PLUS $6,000 Cash
OR Choose $24,000 Australia Tour PLUS $6,000
OR Choose $28,000 Cash
Draw Date: Friday, September 21, 2018
---
2018 Honda CR-V LX 2WD CVT
OR Choose $27,000 Luxury Vacation to Bora-Bora or Dubai PLUS $6,000 Cash
OR Choose $32,000 Cash
Deadline: Midnight, Friday, September 14, 2018
Draw Date: Friday, October 26, 2018
---
Private Jet Experience for 6
Travel: Vancouver to Maui (return) via Challenger Private Jet
Hotel: 5 Star Accommodation for 6 at the Grand Wailea Resort Hotel & Spa. 5 Nights / 3 Rooms in a King Grand Deluxe Ocean View Room with Breakfast daily.
Plus a 2018 BMW i3 (with range extender) Plus $100,000 Cash
OR Choose Vacations for Life – $200,000 Travel Gift Card PLUS $60,000 Cash
OR Choose $250,000 Cash
PLUS… THE EARLY BIRD EXTRA
50 Winners of $1,000 Cash
Draw Date: Friday, October 26, 2018
Suppliers
Thank you to our suppliers: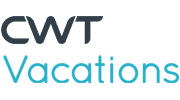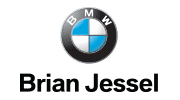 Winner will choose one prize option; other prize options will not be awarded. Prizes may not be exactly as illustrated.