Spring Bonus
Worth over $40,000!
2017 Honda Accord Hybrid Sedan
OR Choose $25,000 Vacation Gift Card + $9,000 Cash
OR Choose $30,000 Cash
---
Deadline: Midnight Friday March 10, 2017
Draw: Friday March 30, 2017
Travel Ideas
Picture yourself at one of these amazing travel destinations.
Suppliers
Thank you to our suppliers: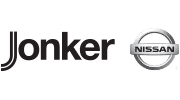 Winner will choose one prize option; other prize options will not be awarded. Vehicles may not be exactly as illustrated.