Early Bird
Vacations for Life, Vacation Condo or CASH! Worth over $310,000!
CHOOSE Vacations for Life
$10,000 travel card + $5,000 Cash for 20 years! Travel the world in luxury!
OR a Watermark Vacation Condo
Watermark 1 bedroom fully furnished lake view vacation condo. 15 Park Place, Osoyoos.
OR $250,000 Cash
---
Deadline: Midnight Friday March 31, 2017
Draw: Friday April 21, 2017
Suppliers
Thank you to our suppliers: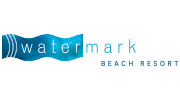 *Watermark vacation condo owners – certain conditions will apply. Strata, tax and other fees apply.
Winner will choose one prize option; other prize options will not be awarded. Vehicles may not be exactly as illustrated.