Early Bird
Worth over $300,000!
2018 Porsche 911 C4S Cabriolet PDK + 2018 Porsche Cayenne S E Hybrid PE
OR Choose Use of Private Jet for 8 People to San Francisco or Phoenix PLUS $20,000 Cash PLUS 2017 BMW i8
OR Choose $250,000 Cash
Deadline: Midnight, Thursday, October 5, 2017
Draw: Friday, October 27, 2017
Suppliers
Thank you to our suppliers: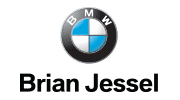 Winner will choose one prize option; other prize options will not be awarded. Vehicles may not be exactly as illustrated.