Experience an extraordinary lifestyle in the Okanagan Valley, where everyday life feels like a never-ending vacation. Wake up to breathtaking views of serene lakes, lush vineyards, and rolling hills that will leave you in awe. With its natural beauty and vibrant communities, the Okanagan offers the perfect blend of relaxation and adventure. Two Grand Prize home options in the Okanagan – one in Kelowna and another in Lake Country – present the perfect opportunity to embrace this captivating way of life.  
Kelowna: Your Gateway to Okanagan Bliss
Nestled at the heart of the Okanagan Valley, Kelowna beckons with its stunning lakeside vistas and prime location. Lucky for you, you'll be able to take in the iconic views of Okanagan Lake and Valley from your MOVALA Grand Prize home.
Surrounded by picturesque provincial parks, lush pine forests, and scenic vineyards, you'll be immersed in the beauty of the area. The nearby mountains, trails, and beachfront parks cater to outdoor adventure year-round. From golfing, hiking, biking, and paddling in the spring and fall, to enjoying the beach and winery patios in the summer. And when winter arrives, the nearby Big White ski resort's iconic champagne powder is just a short drive away. Plus, you'll be able to explore everything the area has to offer as this Grand Prize Kelowna home comes with two cars and a lake boat.
Not only does Kelowna have beautiful natural surroundings but it also offers the conveniences of city living. Your MOVALA Grand Prize home in the Pandosy Village neighbourhood gives you easy access to Lower Mission and South Pandosy's best beaches, boutiques, galleries, markets, restaurants, and bike paths – all just a short walk from your new home. 
Lake Country: Luxury Outdoor Headquarters
If you want to live, work and play in the ultimate lakeside neighbourhood, you'll love Lake Country. Perfect for those who crave an outdoor-centric lifestyle, this Grand Prize home's idyllic location boasts untouched beauty, rolling hills, and pristine lakes. With a lake boat and two cars included in this prize package, you'll be exploring both land and water at your leisure. 
Whether you prefer fishing or wakeboarding on Wood Lake, conquering the breathtaking Spion Kop hiking trails, or cycling along the picturesque Okanagan Rail Trail, Lake Country offers endless opportunities for adventure. For the wine enthusiasts, indulge in a tour of Lake Country's famous wineries along the Scenic Sip Wine Route. Dive into the local culture by exploring working farms and orchards, meeting talented artists, finding local fruit stands, and strolling through the farmers market on summer afternoons. Of course, don't forget to take some time to soak up the glorious Okanagan sun on the beautiful beaches.  
Create Your Okanagan Story
The Okanagan Grand Prize options are not only homes, but a place for crafting your dream lifestyle. Whether you're drawn to Kelowna's cultural scene and recreational opportunities or Lake Country's lakeside tranquility and outdoor adventures, the Okanagan has something for everyone. Secure your chance at winning your ideal Okanagan Grand Prize home package by grabbing your Dream Lottery tickets today. 
---
Your Win, Your Ideal Lifestyle
This year's Dream Lottery is offering an incredible selection of 10 Grand Prize packages, giving you the freedom to choose the life you've always dreamt of. If the Okanagan isn't your thing, don't worry – there's also amazing multi-million dollar home packages in the Lower Mainland or Vancouver Island. Or, opt for an impressive tax-free cash prize of $2.3 million and make your wildest dreams a reality.
Your future awaits – secure your win now by getting your Dream Lottery tickets today!
Immerse yourself in the world of luxury lakeside living with this slice of Okanagan paradise. Nestled in the heart of the Okanagan Valley, this year's Kelowna Grand Prize home stands as a true testament to the region's beauty, offering panoramic views and an unparalleled lifestyle. Whether it's the allure of world-class wineries, the charm of beach life, or the unlimited recreation just moments away, this Dream Lottery prize home promises it all.
"This two-bedroom lakeview condo with a 177 sq. ft. terrace could be your sanctuary for living the lake life," says BC Children's Hospital spokesperson Erin Cebula. "Beautifully designed interiors are spacious and modern, taking full advantage of the spectacular Okanagan landscape."
Get your tickets and explore the Kelowna home prize package through the video tour below! This is your chance to fully embrace the Okanagan lifestyle, where every day feels like a vacation.
A Gateway to Okanagan Bliss
The Skywater at Movala Grand Prize home elevates beachside living to a new level. With premium lake and city vistas, exclusive resident amenities, and a thoughtfully designed Lakeside Veranda, this is a paradise for those who love the outdoors. The spacious outdoor lakeview pool, Bocce lawn, alfresco BBQ, hot tub, fireside lounges, fitness facility, games room, and Beach Club all combine to create an elevated lakeside experience that's simply unmatched.
This Kelowna retreat is situated in one of the most walkable beachside neighbourhoods, just steps away from Pandosy Village, Gyro Beach, parks, shopping, and more.
Live the Lakeside Dream
The Kelowna Grand Prize home is more than just a place to live; it's a lifestyle package – worth over $2.6 million. The prize package includes $50,000 cash for furniture, a 2023 Tesla Model X Long Range, a 2023 Chevrolet Silverado 1500 High Country Edition, a 2023 Crownline 200 SS Lakeboat, $30,000 in travel gift cards, gas and groceries for a year, and $1 million tax-free cash. It's everything you need to live the lake life year-round!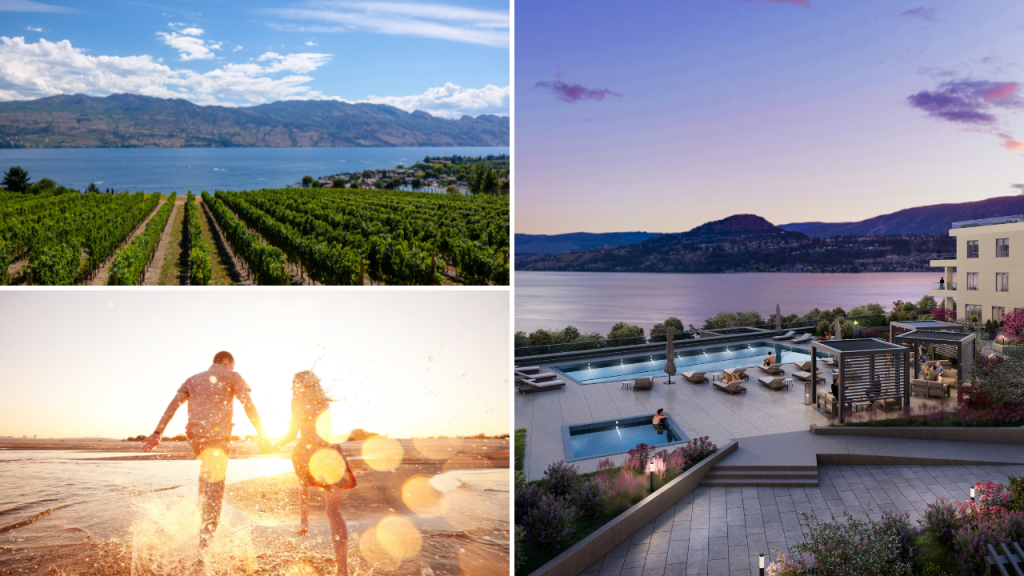 Another Okanagan Jewel: Lake Country
The Okanagan beckons with its vineyards, golf courses, hiking trails, water sports, and more. The Lake Country Grand Prize package, worth over $2.5 million, offers the perfect headquarters for those who seek the ultimate in outdoor recreation and modern living. With 3 bedrooms, 2.5 baths, and a spacious 2,735 sq. ft., this luxury villa offers breathtaking lake views and ample space for your toys with a tandem-style three-car garage.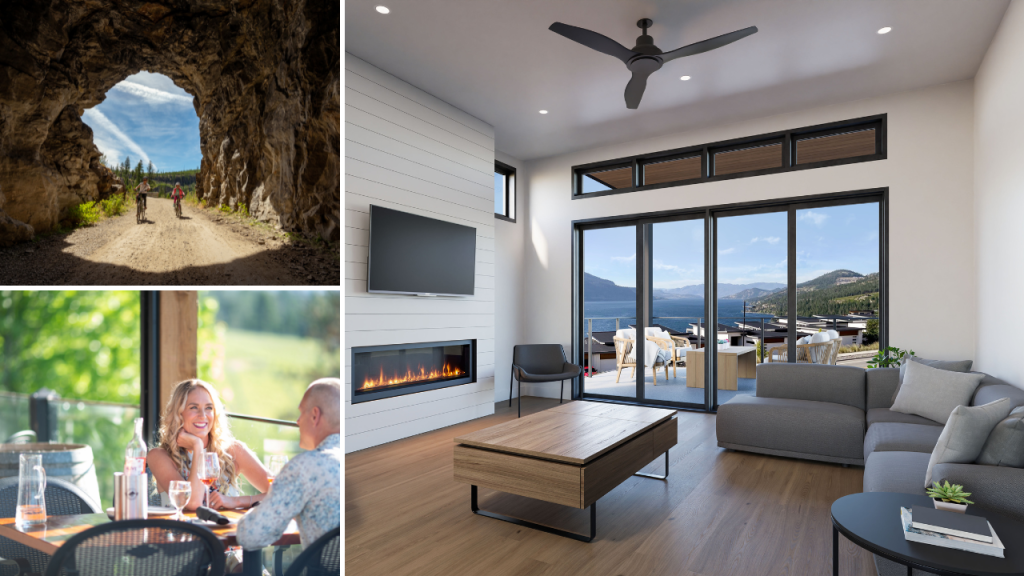 Choose Your Grand Prize: Your Path to Dream Living
As you purchase your tickets and envision your new life in the picturesque Okanagan, don't forget that Dream Lottery has 10 Grand Prize options to suit every taste. Explore equally stunning home packages in Sooke, Langley, North Vancouver, Courtenay, South Surrey and two in Vancouver. Or, secure your financial future with a tax-free cash prize of $2.3 million!
The power is in your hands – take the step today and you could soon become Dream Lottery's next multi-millionaire. Your dreams await – make them a reality by purchasing your tickets now.