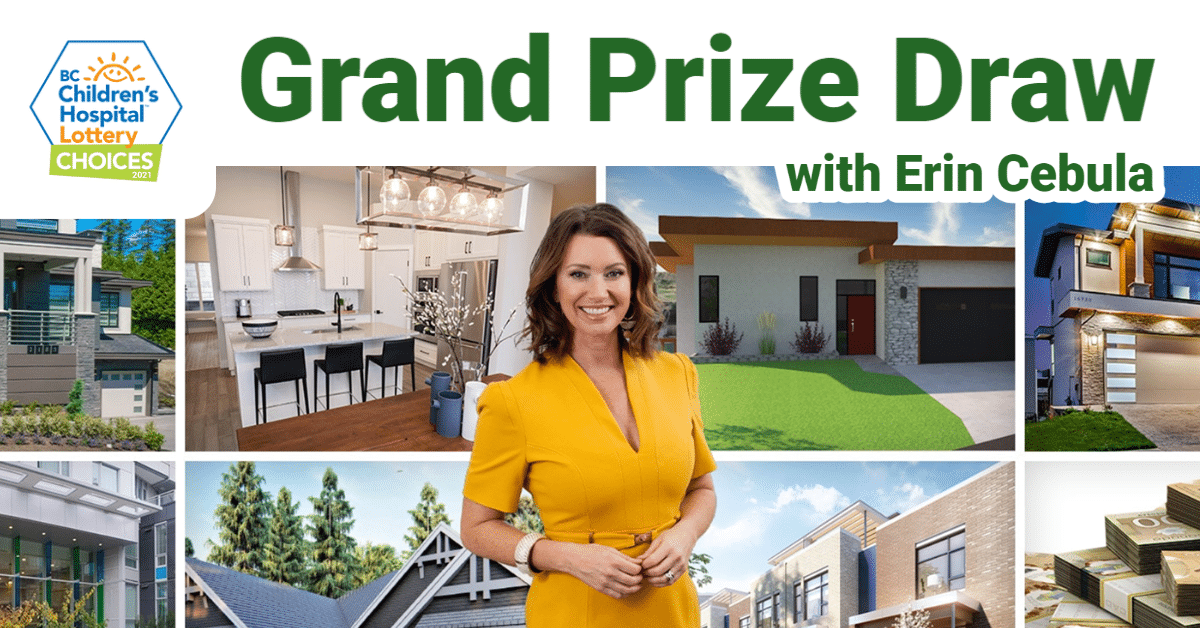 Here it is – the 2021 BC Children's Hospital Choices Lottery Grand Prize Draw!
Congratulations to all of this year's winners – and Thank You for supporting BC Children's Hospital Foundation.
*The Grand Prize and 50/50 PLUS winners will be announced today on Global BC between 12:30 and 1 p.m. All winners will be published online at bcchildren.com, and all major winners will be published in The Province newspaper on May 9, 2021.