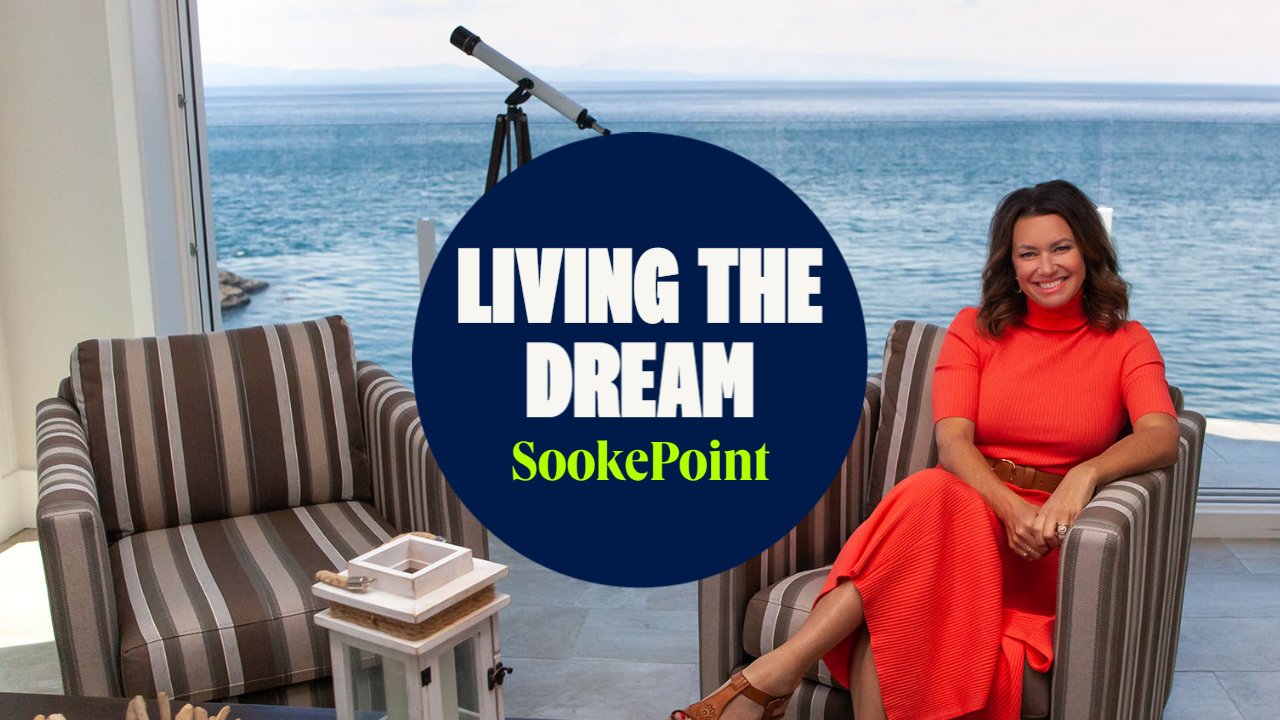 Living the Dream: SookePoint Video Tour
Perched on a cliffside above the Pacific Ocean, the SookePoint Surfside Yacht Suite offers a one-of-a-kind West Coast living experience.
This SookePoint Grand Prize home overlooks the Salish Sea on the southwest point of Vancouver Island and features wall-to-wall windows of breathtaking views. From your deck, just five meters from the ocean, you'll have a front row seat to watch whales, seals, sea lions, and eagles go by.
Inside the fully furnished 2-bedroom, 2-bathroom, 1,005 sq. ft. home, you'll find a natural palette tastefully decorated with the latest in accessories and appliances. The open concept design allows for an abundance of natural light and fresh sea air, creating the ultimate oceanfront escape.
The surrounding area is a haven for outdoor enthusiasts, with plenty of hiking trails and opportunities for kayaking and paddle boarding. Imagine waking up each morning to the sound of the ocean and spending your days exploring the coast!
This BC Children's Hospital Lottery Grand Prize could be your ultimate summer getaway or used as investment income – the choice is yours.
But that's not all! This SookePoint Grand Prize home package, worth over $2.6 million, also includes $900,000 cash, a 2023 Tesla Model X Long Range, a 2023 Catalina 275 Sport Sailboat, $60,000 in travel credit from Travel Best Bets, and gas and groceries for a year.
And this is just one of this year's Vancouver Island Grand Prize options...
If ocean views aren't your favourite speed, you can choose the Crown Isle home in Courtenay instead – situated at a renowned golf resort community, this three-bedroom, 1,805 sq. ft. home comes in a $2.6 million Grand Prize package, which also includes a Tesla, $50,000 in furniture, a $5,000 Crown Isle Pro Shop credit, gas & groceries for a year, and $1,350,000 tax-free cash!
These are just two of this year's nine Grand Prize options.
Don't wait – purchase your Choices Lottery tickets today to win one of eight multi-million dollar home packages or $2,300,000 cash, while also supporting BC Children's Hospital Foundation.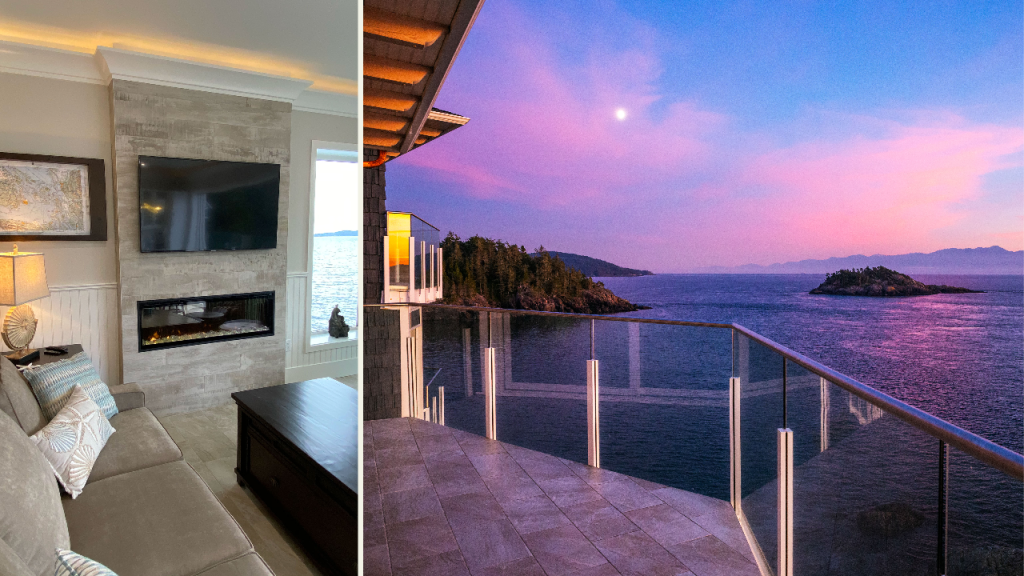 There are also Grand Prize homes located in Langley, Vancouver, the Okanagan (Kelowna or Vernon), and Courtenay, Vancouver Island.
Or, win and take $2.3 million tax-free cash!