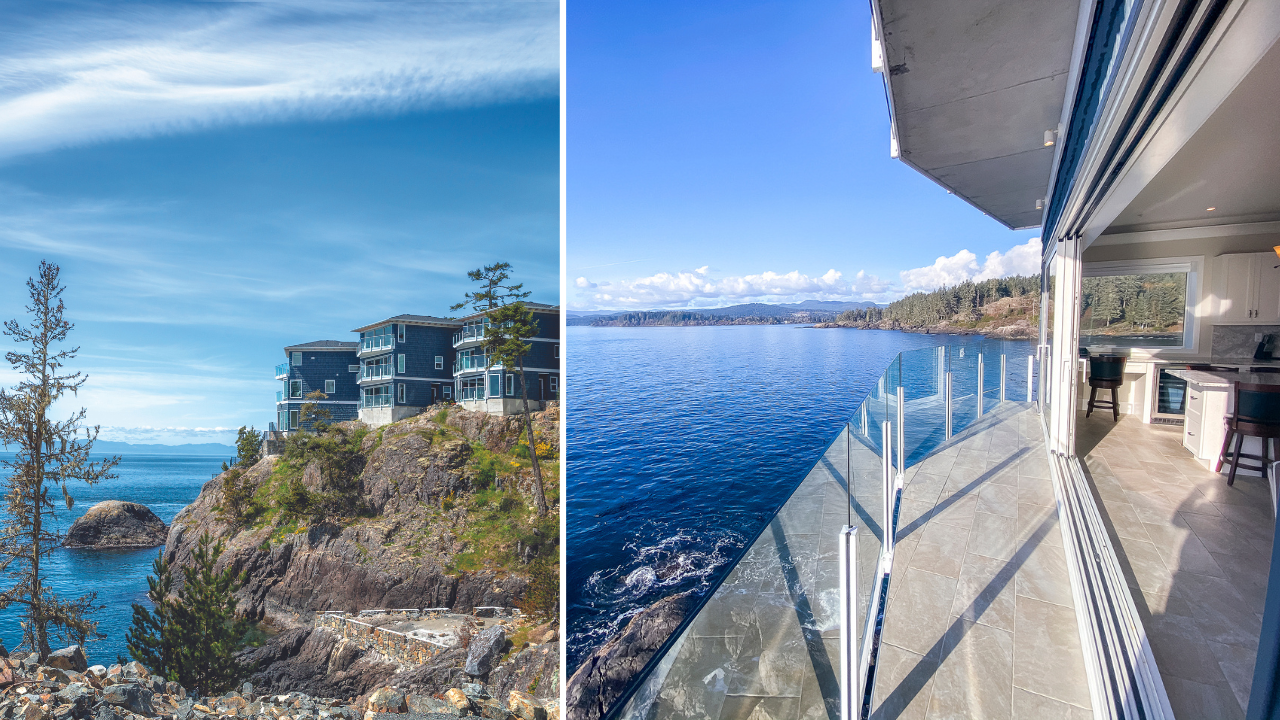 Living the Dream: SookePoint
Experience coastal bliss at the SookePoint Grand Prize home, where you'll awaken to the soothing sounds of ocean waves and panoramic vistas of the Pacific Ocean as part of your everyday life.
"On a solid rock peninsula, overlooking the Salish Sea, this 1,005 sq. ft. two-bedroom, two-bathroom home is ready for you to live in or use as rental income," says BC Children's Hospital Spokesperson Erin Cebula.
"Your deck is just five metres to the ocean, which means you'll always have a front row deck to watch the whales, seals, sea lions and eagles go by!"
See inside this incredible $2.6 million Surfside Yacht Suite prize package in the video tour below.  
SookePoint: Your Oceanfront Retreat
Nestled on a cliffside on the southwestern tip of Vancouver Island, this remarkable Dream Lottery Grand Prize home package offers an unmatched West Coast sanctuary.
"The open-concept design allows you to experience amazing views, fresh sea air, and the natural beauty of the surrounding area," says Erin.
Step inside and you'll discover a fully-furnished home with wall-to-wall windows. The interior boasts tasteful decor in a soothing, natural palette, along with a rustic stone fireplace that creates a welcoming and cozy atmosphere.
Then, head out on your oceanfront deck and soak in the breathtaking scenery of the area. Or, step outside and explore further – you can hike along the property's protected wilderness trails or kayak and paddleboard right in the bay.
With the mildest Canadian winters and the West Coast's lowest precipitation, this SookePoint Grand Prize home is in the perfect place for a year-round retreat, an investment opportunity, a holiday getaway, or your retirement. This could be your forever home!
More Than a Home – It's The Whole Package
Worth over $2.6 million, this Grand Prize home package includes everything you need to enjoy your new Island lifestyle – a brand new 2023 VW ID.4 Pro AWD Electric SUV, a 2023 Catalina 275 Sport Sailboat, $80,000 of travel from Travel Best Bets, a year's supply of gas and groceries, and $1 million tax-free cash.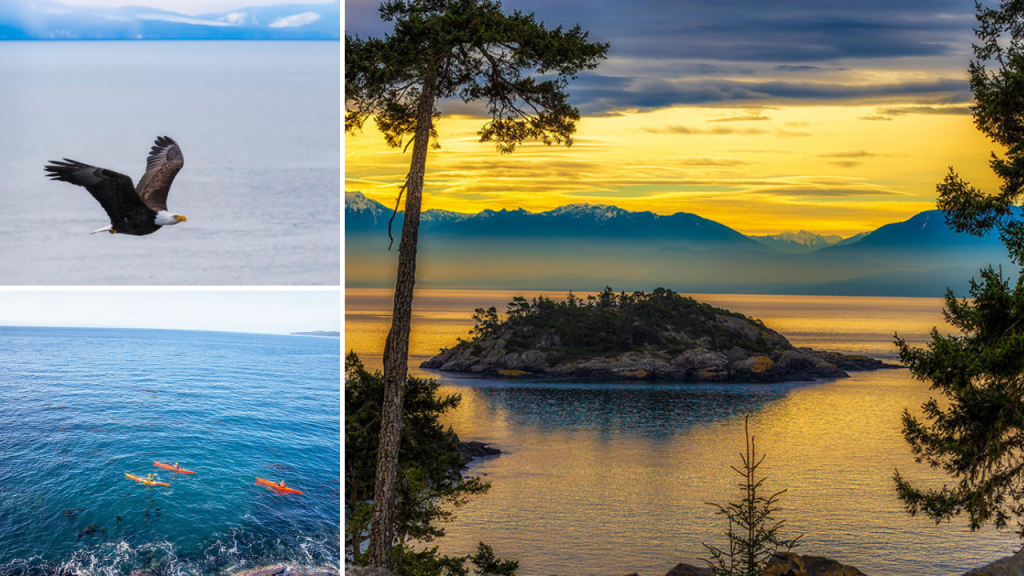 Choose Your Island Escape
If the SookePoint prize package caught your eye, prepare to be amazed by another incredible Grand Prize option: Crown Isle. This Vancouver Island lifestyle package offers a stunning luxury home in Courtenay, with amazing views of the golf course at Crown Isle Resort & Golf Community, all just a short drive from the ocean. But that's not all! The Crown Isle prize package includes electric bikes, Mt. Washington gift cards, a year's worth of gas and groceries, cash, and much more.
---
Unlock Your Dreams: 10 Grand Prize Options Await
Don't miss out on your chance to win big with this year's Dream Lottery! With 10 incredible multi-million dollar Grand Prize options, the possibilities are endless. Imagine choosing your dream home package worth up to $2.7 million in sought-after locations in the Lower Mainland, Vancouver Island, and Okanagan... Or, if you prefer, you can walk away with a whopping $2.3 million tax-free cash!
By purchasing your tickets today, you're not only giving yourself a shot at becoming the next Dream Lottery multi-millionaire, but you're also helping fuel new medical breakthroughs for children and families in BC, the Yukon, and beyond. It's a win-win!
Don't wait any longer – get your tickets now and make your dreams a reality.