---
86 WINNERS!
Daily Winners
Starting November 10, 2018 and continuing until February 17, 2019
---
From Saturday to Thursday WIN: a 2,500 Travel Gift Card from Carlson Wagonlit OR $2,000 Cash
14 WINNERS!
Friday Winners
Starting November 16, 2018 and continuing until February 15, 2019
---
Every Friday WIN: a $5,000 Vancouver Canucks Game Travel Package or $5,000 Travel Gift Card form Carlson Wagonlit OR $4,000 Cash
1 ULTIMATE WINNER!
Ultimate Big Passport PLUS™
---
On February 18, 2019 WIN: 50,000 Value Travel Package OR $40,000 Cash
Suppliers
Thank you to our suppliers: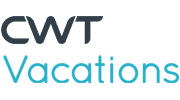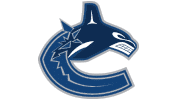 Big Passport PLUS™ tickets can be purchased if a Dream Lottery Ticket is purchased.
Winner will choose one prize option; other prize options will not be awarded.